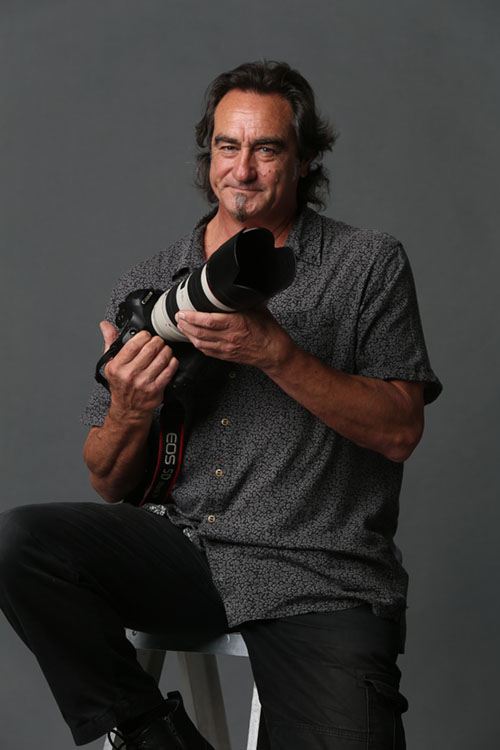 MORE ABOUT SYDNEY PHOTOGRAPHER BOB BARKER
I was employed as a photojournalist for News Ltd in Sydney since I did my cadetship. For the past 20 years, I specialised in Features and Lifestyle: The Arts, Motoring (Carsguide); Personalities, including many of the well-known international and home-grown talents; Real Estate/Architecture (Daily Telegraph Homes Magazine); Food (Daily Telegraph Taste Magazine); Fashion etc.
In 2005 I was the official photographer for the Harper Collins book 'The Great Peking to Paris Expedition' , travelling 16,000km across Eurasia in five 100-year-old vehicles. This two-month long madcap motoring adventure, originally taken in 1907, resulted in a four-part mini-series for the ABC and a book showcasing my images from the journey.
SEE MORE IMAGES FROM THIS CRAZY ADVENTURE
In 2008 I did a three-week volunteer shoot for Surf Aid International in the Mentawai, Nias and Hinako Islands in Western Indonesia, documenting their aid work as an NGO … a highly satisfying assignment.
SEE MORE IMAGES FROM THIS LIFE-CHANGING OPPORTUNITY
My first camera was a little plastic job won on a chocolate wheel at the local shopping centre. My interest grew rapidly and I bought a Pentax SLR when still in school. After school I was offered a job as an office boy at the Daily Mirror newspaper (now defunct) in Sydney. I was then offered a photographic apprenticeship, leading to being a fully-qualified senior photographer for News Corp Australia, learning from some of the masters of the industry.
I love the chance to share in a client's vision but give them my own interpretation, as a professional creative, and see their appreciation of my vision and execution.
I love the satisfaction of a job well done. It is difficult to describe the pride when an image is run front page or cover page of a newspaper, or a major display picture.
I enjoy shooting with a photojournalist's perspective, always looking and being prepared for the unusual or unexpected, always searching for the best light, that intimate moment, and creating a photo essay as well as single images.
I also love photographing my own projects and seeing other people's positive reactions to my works … for example when somebody puts one of my favourite photos on their wall.
The coastal Eastern Suburbs of Sydney is where I live and play, a beautiful and varied area with beaches and magnificent coastal cliffs. Walking at dawn along the coast and seeing the sunrises and sunsets is wonderful and full of photographic opportunities. Getting in the water and shooting waves from beneath is my favourite place to be.
SEE MORE IMAGES FROM MY FAVOURITE PLACE TO BE
I am a dyed-in-the-wool van man – I've had VW vans (and only vans) for decades – great for transporting work gear, sleeping in, moving house and driving my family around!